Local Alerts
The City of London is accepting applications for the position of City Clerk. Applications are availa...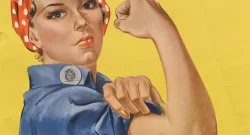 Rosie the Riveter was the star of a campaign aimed at recruiting female workers for defense i...
City Hall will be closing at noon on Monday, February 27th. It will be open again Tuesday morning.