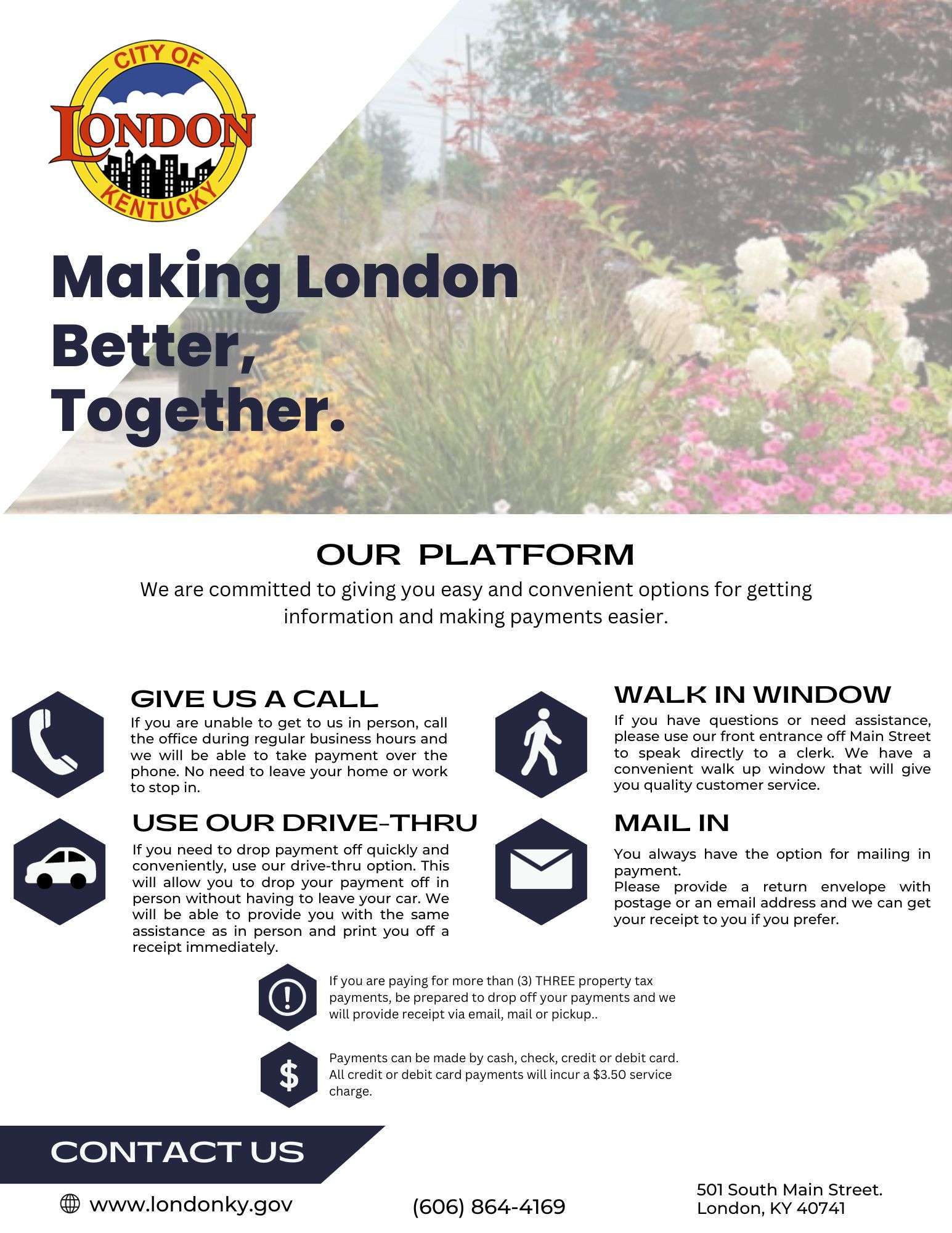 We are committed to giving you easy and convenient options for getting information and making payments easier.
We have improved our payment system to be more efficient. This means less waiting in lines or on the phone to make a payment.
Payment Options:
Call: (606) 864-4169

Walk in Window

Drive-Through

Mail-in
*If you are paying for more than (3) THREE property tax
payments, be prepared to drop off your payments, and we
will provide a receipt via email, mail, or pickup.
Payments can be made by cash, check, credit or debit card.
All credit or debit card payments will incur a $3.50 service
charge.